Quick FACT of the day!
If you haven't noticed I started drawing people with more square-shaped heads rather than circle-shaped ones. The significance of this geometric change is negligible. What's next? TRIANGLES? probably not.
-Aaron
Howdy do,
Please take the time to notice the COOL NEW site layout! Now that Hugecartoons has been established for a couple months we wanted to freshen things up with a sharp clean new look! I drew up the design last week with the intention of creating a vibrant showcase for our comics that would be simple, easy to navigate, and fun to browse. Greg's diligent coding definitely served our vision well so KUDOS to him and his fancy (prospective) comp-sci degree! Hope you enjoy the new look!
-Aaron
HUGE Cartoons has been betrayed by President Obama! It has come to my attention that President Obama has been placing ads on my site, encouraging my readers to "support president Obama's agenda."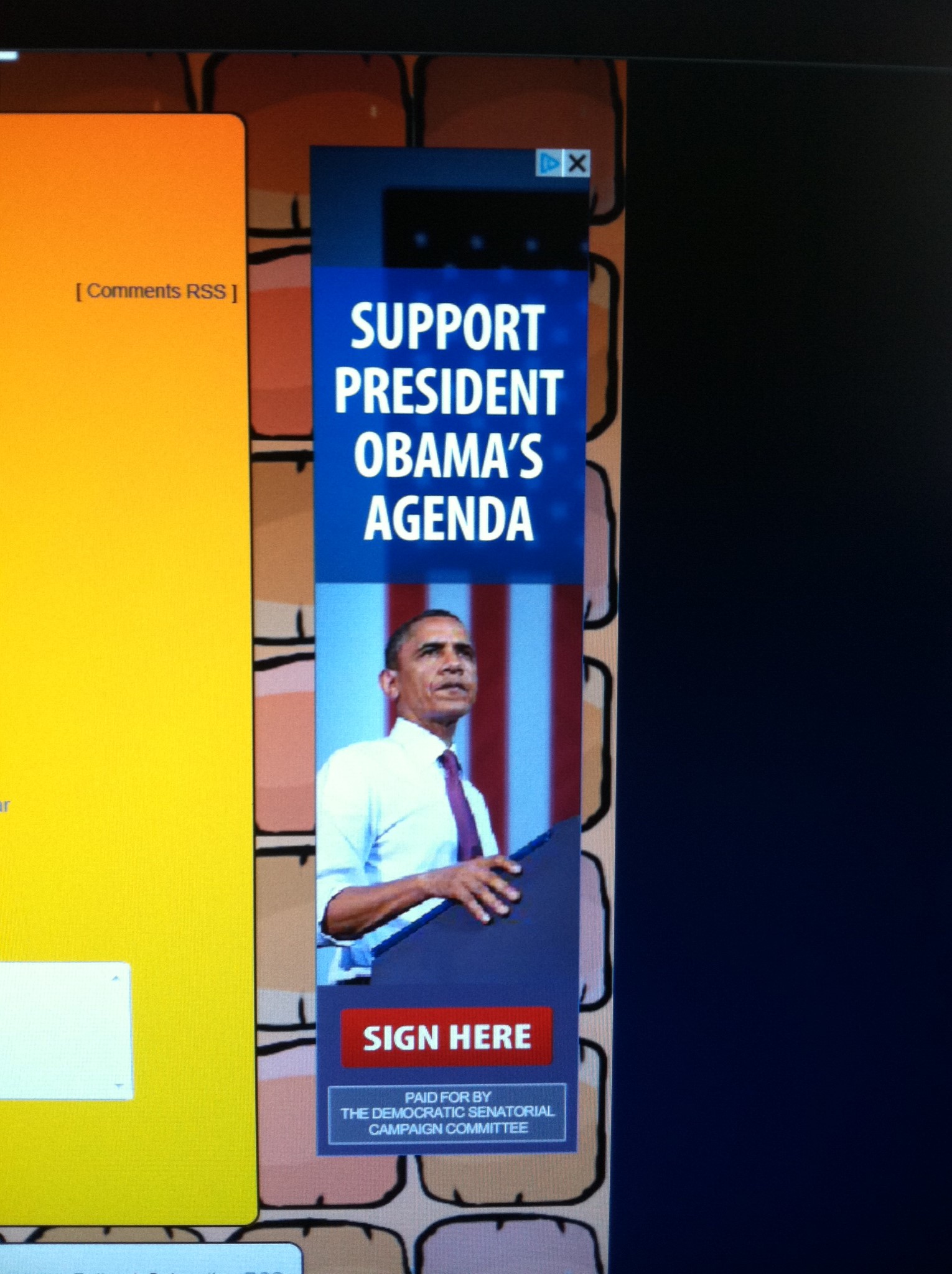 Really, Obama? Normally I have no problem with any type of advertising, political or otherwise (free speech!). But you ignored me. I never heard back from you about hugecartoons.com, but here you are, just throwing ads onto my site while completely ignoring my attempt to contact you. You expect me to support your agenda when you haven't so much as acknowledged mine!? Obviously you think HUGE Cartoons is amazing and super popular, or else you would not be investing precious American tax dollars advertising here.
-GNICE